Andersen Windows
The most trusted name in windows and doors.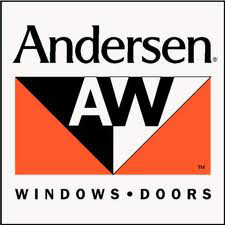 Andersen Windows, Inc. is a part of Andersen Corporation; the largest window and door manufacturer in North America.
The company, known for its strong history of commitment to its business partners, employees, community and environmental stewardship, has been a leader in window and door innovation for decades.
Track 29 is pleased to feature Andersen® SmartSun™windows, a new solar control glass designed to reject unwanted solar heat while allowing the sunlight to stream through, keeping your home bright and at an even temperature.
SmartSun™ glass is far more efficient than standard dual pane windows, making your home more energy efficient and reducing your energy bill. SmartSun glass also blocks damaging ultraviolet rays, helping protect furniture, carpets and wall coverings.
Andersen's SmartSun technology allows you to enjoy the natural light, save on energy costs, and keep your belongings safe from the sun's harm at Track 29.
Learn more at AndersenWindows.com >
Return to Track 29 Team >