Highpoint Center for Printmaking
Dedicated to advancing the art of printmaking.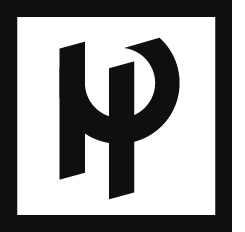 Highpoint Center for Printmaking is an established and nationally recognized printmaking center located near Track 29 on the corner of Lake Street and Colfax Avenue South.
It serves the local Minneapolis community by offering educational and community printmaking programs, a gallery, a printshop cooperative, and a visiting artists program, which facilitates the creation of exquisite, collaborative prints under the name of Highpoint Editions.
Since 2004, Highpoint Editions has been a creative force within the international printmaking community, with works in the permanent collections of the Walker Art Center, the Museum of Modern Art in NYC, and even the Minneapolis Children's Hospital.
These works, produced by local, national and international artists, are done in collaboration with Artistic Director and Master Printer Cole Rogers. Such artists have included Willie Cole,
Kinji
Akagawa, Carlos Amorales, and Carolyn Swiszcz, just to name a few.
Learn more about Highpoint >
View the Highpoint Editions >
Track 29 is thrilled to work with Highpoint's Gallery Director, Zoe Adler, in order to bring exciting recent works into the apartment models, community, and apartment illustrations.
And we extend our gratitude & appreciation to the Highpoint artists below for sharing their work with us:
Return to Track 29 Team >