Carter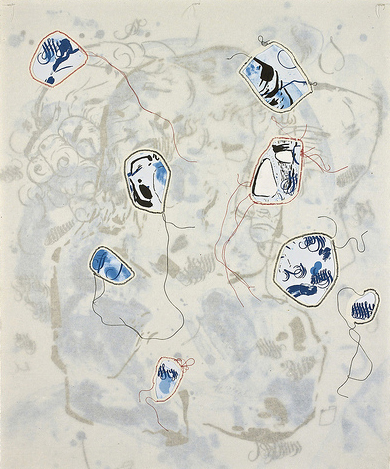 Selfsame, although (2011), Featured in Unit B3
Continuous (2011), Featured in Unit A13
Although / Emote (2011), Featured in Unit B7
Carter is an American artist and film director based in New York City. He was born in 1970 in Norwich, Connecticut.
Carter studied at the Maryland Institute College of Art, earning a Bachelor of Fine Arts degree in 1992. He then studied at the Skowhegan School of Painting and Sculpture in 1994, and the University of California, Davis, earning an MFA in 1997.
Carter is best known for artwork that spans various media, from painting and photography to sculptural installations, film and video.
His works have been exhibited internationally, including the Whitney Museum of American Art in New York, Museum of Modern Art, New York, Tate Modern, London, San Francisco Museum of Modern Art, the USA Today and Abstract America exhibitions, at the Saatchi Gallery in London, England.
A comprehensive catalogue of Carter's work edited by Georg Kargl was published in 2008 titled,
An Arm with Hair
, (The Vienna Catalogue 1973).
Carter is represented by Yvon Lambert Gallery in Paris, Salon 94 in New York, Gallery Paule Anglim in San Francisco, and Francesco Annarumma in Naples, Italy.
Learn more about Carter's collaboration with Highpoint Editions >
Artist description and images provided courtesy of Highpoint Center for Printmaking.
Return to Highpoint >