Santiago Cucullu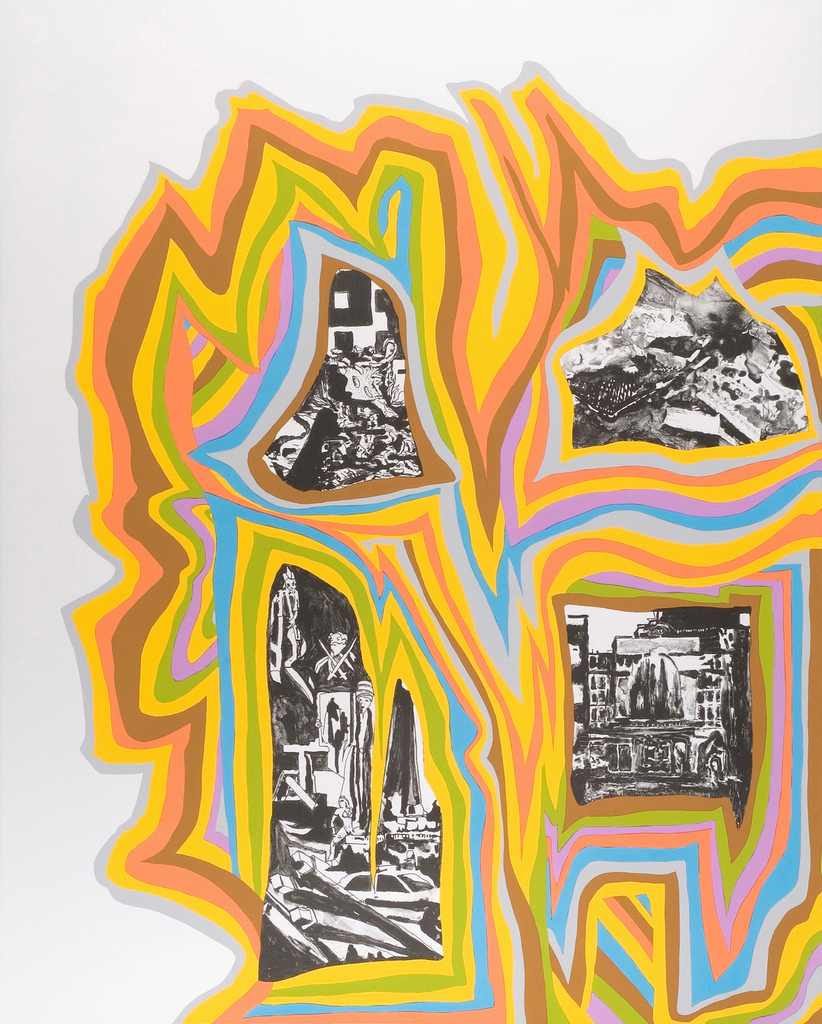 Architectonic vs. H.R., Panel 1 (2006), Featured in Unit A13
Santiago Cucullu's work has recently been shown in the solo and group exhibits The Fates Await, Henry Art Gallery, Seattle; Hammer Project, UCLA Hammer Museum, Los Angeles; Project 1, Mori Art Museum, Tokyo; Whitney Biennial 2004, Whitney Museum of American Art, New York; Art Statements, Art Basel, Miami; and How Latitudes Become Forms, at the Walker Art Center and other national and international venues.
Cucullu lives and works in Milwaukee; he is represented by Perry Rubenstein Gallery, New York.
Learn more about Santiago Cucullu >
Learn more about Cucullu's collaboration with Highpoint Editions >
Artist description and images provided courtesy of Highpoint Center for Printmaking.
Return to Highpoint >