Joel Janowitz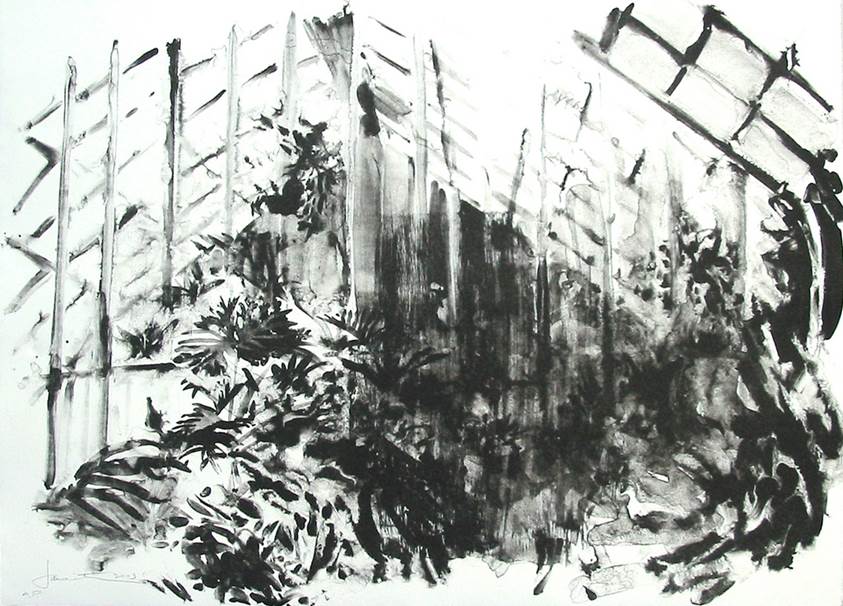 Wash Greenhouse AP (2005), Featured in Unit B11
Lone XI/XIV (2005), Featured in Unit C7
Born in 1945 in New Jersey, Joel Janowitz received his MA in 1969 from University of California, Santa Barbara.
Janowitz has participated in well over one hundred exhibits, including more than 30 solo shows. Highlights from this extensive list include the 1973 Whitney Biennial, the Museum of Fine Arts Boston, the American Academy of Arts and Letters, the Osaka Foundation of Culture in Japan, and recent shows at the Drawing Center (NYC) and the Minneapolis Institute of Arts. His paintings, prints, and drawings can be found in the collections of major museums, colleges, and corporations in the US.
Janowitz has also taught and lectured extensively throughout his career, and is currently an Assistant Professor at Wellesley College in Massachusetts.
Learn more about Janowitz's collaboration with Highpoint Editions >
Artist description and images provided courtesy of Highpoint Center for Printmaking.
Return to Highpoint >